Regions – Rob Horby Real Estate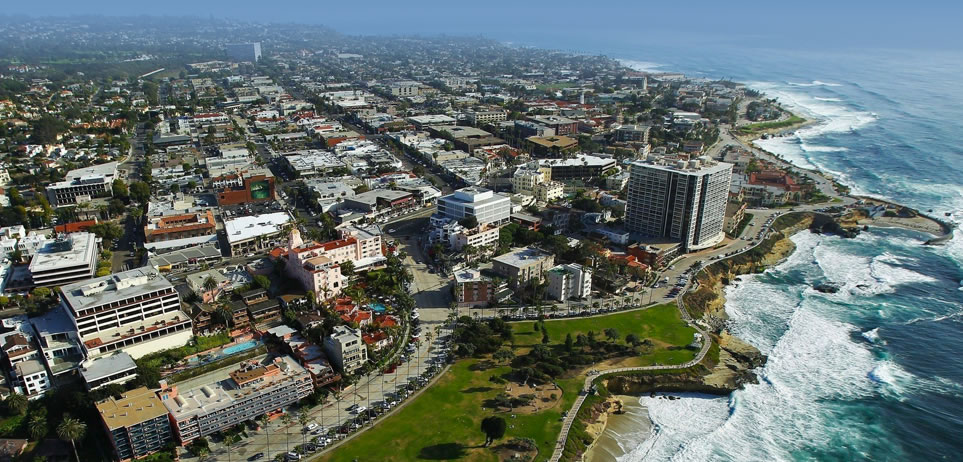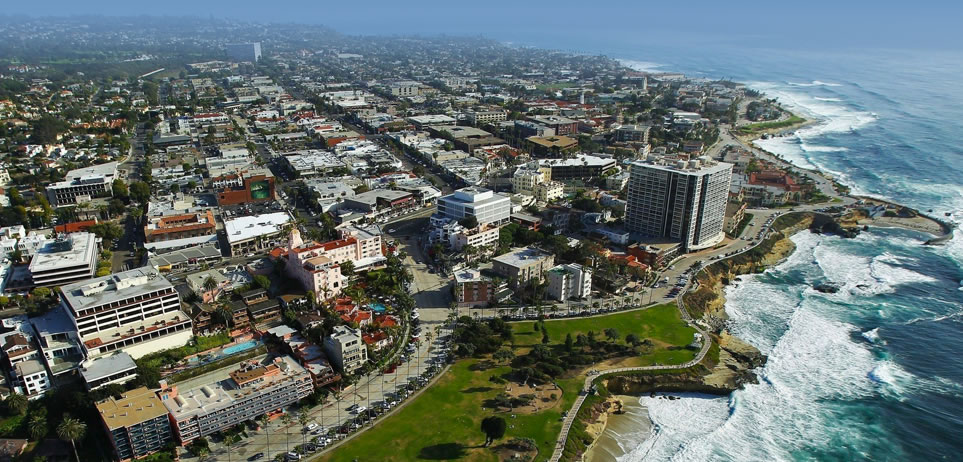 Coronado
Home to the historic Hotel del Coronado (think Marilyn Monroe in Some Like It Hot) and the Naval Air Station, Coronado Island is a town with both history and character. Thousands of luxurious condos and massive tow-story homes dot this privileged community. Its low crime rate and top-ranked school district are just two reasons why professional families move here. And popping over the Coronado Bridge and working Downtown takes just five minutes.
Point Loma
One of San Diego's original neighborhoods, the Point is known for its fabulous city, bay and ocean views. The Cabrillo National Monument and Fort Rosecrans National Cemetery celebrate the birth of our city and the thousands who have fallen defending it. Neighborhoods range from single family homes to elegant Spanish style casas. The San Diego Yacht Club has trained thousands of young sailors (including four time America's Cup winner Dennis Conner) and Point Loma Nazarene College teaches thousands of young people each year from its ocean view campus.
Ocean Beach
One of San Diego's premier ocean view communities, Ocean Beach is known for its row of antique stores, breakfast restaurants and a quarter mile long fishing pier where surfers and fishermen meet. The community has a decades long history as one of San Diego's most colorful, character-filled beach towns. Many of the houses here are built on hills and offer whitewater and mountain views.
La Jolla
Names "the most desirable place to live in the world" (Robb Report), La Jolla is where two million dollar homes are the rule rather than the exception. This internationally recognized community houses top-drawer boutiques, jewelry stores, art galleries, restaurants and hotels, many with stunning ocean views. In addition to serving as a finance center, the North Torrey Pines area is home to the prestigious Salk Institute, Scripps Hospital and the University of California at San Diego.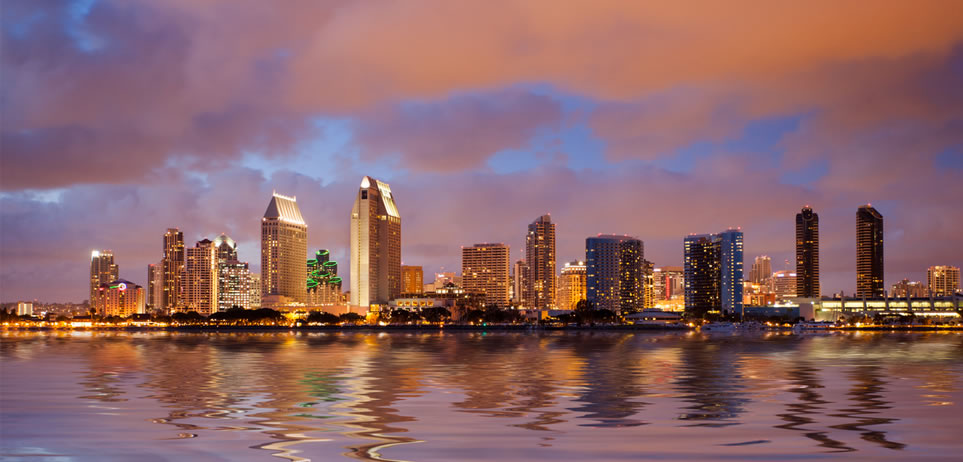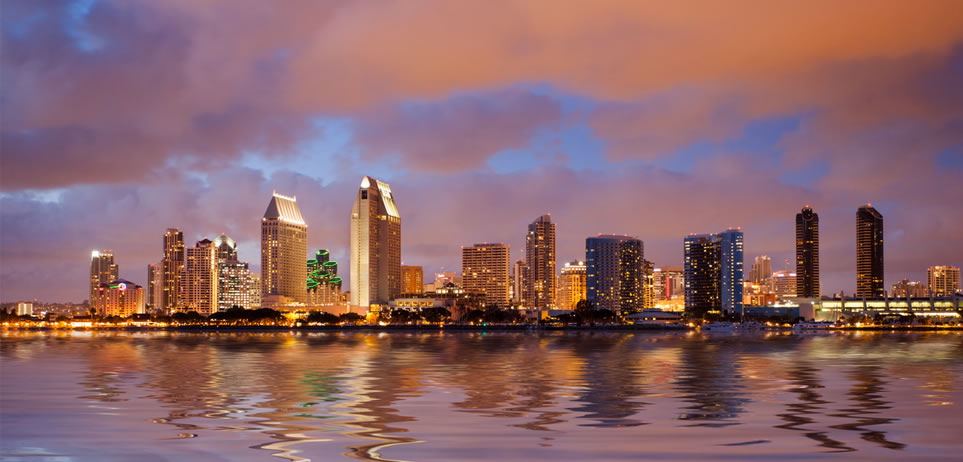 Downtown
San Diego's dynamic Downtown includes eight separate neighborhoods spread over 1,500 acres. Currently, 28,000 persons live downtown. 50,000 more are expected in the next two decades. New housing stock is being built to provide a wide array of options for persons of all income levels. Here you'll find single room occupancy buildings (SROs), lofts, two-bedroom units and multi-million dollar ocean-view condos. This new housing is being balanced with new infrastructure, amenities and job creation.
Columbia
The key commercial downtown neighborhood includes: Broadway Pier; the waterfront; federal and county courthouses; the cruise ship terminal; the Museum of Contemporary Art, the historic Santa Fe Depot train station, and the award-winning Anthology Nightclub. Seven luxury high rise office and residential buildings are located on or near historic Pacific Hwy just west of Broadway.
Core
The physical center and financial hub of the city, the Core features high line hotels, Horton Plaza Shopping Center, the City Concourse, and the Civic Theatre. Downtown's tallest building, Symphony Tower, is located here and is home of San Diego's premier University Club.
Cortez Hill
One of San Diego's oldest and most distinguished residential neighborhoods, The Hill and its Victorian style homes has lead the revitalization of downtown. Seventy-five years ago, only the famed El Cortez Hotel offered enticing views from the Pacific Ocean to Balboa Park to the San Diego Bay. Today, 275 new condos and 400 apartments are now completed – many which offer panoramic views.
East Village
East Village is the County's most rapidly developing neighborhood. Anchored by Petco Park, this formerly blighted area is being transformed into a vibrant community. Nearly 2,500 condos and 1,300 apartment units are located here. East Village is the home of the Park to Bay Link, where a promenade is being created from Twelfth Avenue to Park Boulevard. A new Main Library will be placed along this paseo linking the historic park and world-famous Zoo to the Embarcadero.
Gaslamp Quarter
San Diego began here in the 1870s. Today, it's the hottest restaurant and nightlife section in town. This historic neighborhood has several mixed-use, low-slung sites offering over 400 condos and apartments, as well as a new Hard Rock Hotel at the ceremonial Fifth Avenue entrance to the city hub.
Horton Plaza
This 15-block area is where redevelopment began two decades ago. There are limited condos and apartments available at the center of the stunning shopping center and all its activity.
Little Italy
Comparable to Mulberry Street in NYC or North Beach in San Francisco, this neighborhood originally was home to our tuna fishing industry and its workers. Today, revitalized India Street and its quaint Italian restaurants are surrounded by a dozen new, small-unity condos, town houses and apartment buildings. After an espresso, walk two blocks to the bay and you're staring at the world-famous 140 year-old clipper ship Star of India.
Marina
Perhaps Downtown's most beautiful and desirable neighborhood, the Marina, is close to San Diego Bay the Embarcadero, several waterfront hotels, the boardwalk, Seaport Village, and the Convention Center. Here you'll find luxury high-rise and mid-rise condos. The North Embarcadero Visionary Plan, which will include a grand entrance along Broadway, a 1.2 mile boardwalk along the waterfront, a revitalization of the Broadway Pier, and a Park -to-Bay linkage, will transform our "front porch" into a jewel of mixed use coastal living bye 2020.
Mission Hills, Old Town
Mission Hills is a beautiful neighborhood overlooking Downtown and the ocean with craftsman style homes and lush canyons. Below lies Old Town, known as the birthplace of the city's Mexican heritage. Homes easily run in the $1 million + range.
North Park, Hillcrest & Normal Heights
Just east of Downtown is Balboa Park, the Zoo and the charming neighborhoods of Golden Hill and North Park. 1920's style Spanish haciendas thrive here. In Hillcrest, pedestrians stroll down the streets. And just south are the beautiful Victorian neighborhoods of Banker's Hill and Mission Hills. There are many fine Victorian and Spanish homes as well as rental homes and condos. Hillcrest is the gay and lesbian center of San Diego.
Kensington & Talmadge Park
These beautiful mid-city communities feature canyons, Spanish style homes and terrific atmosphere. Seventy year-old homes feature lathe and plaster craftsman ship and design flourishes. San Diego State University is just a few miles west while Mission Valley and Downtown are about ten minutes away via the freeway.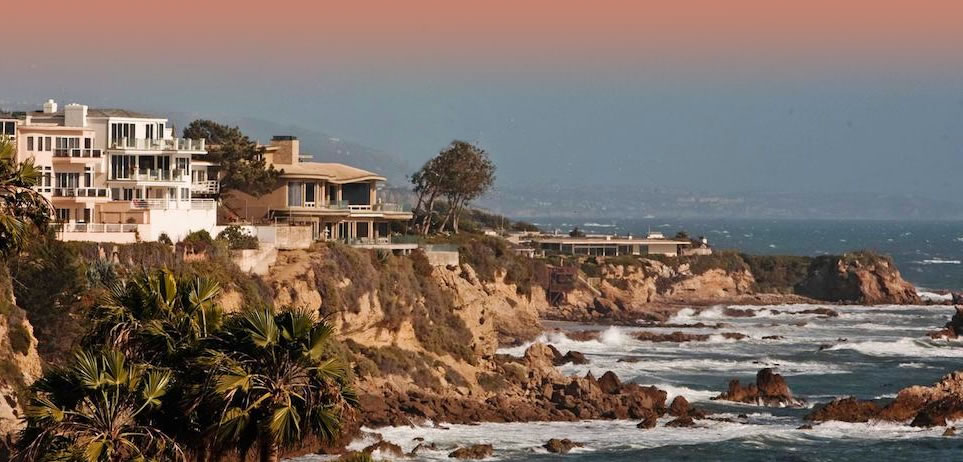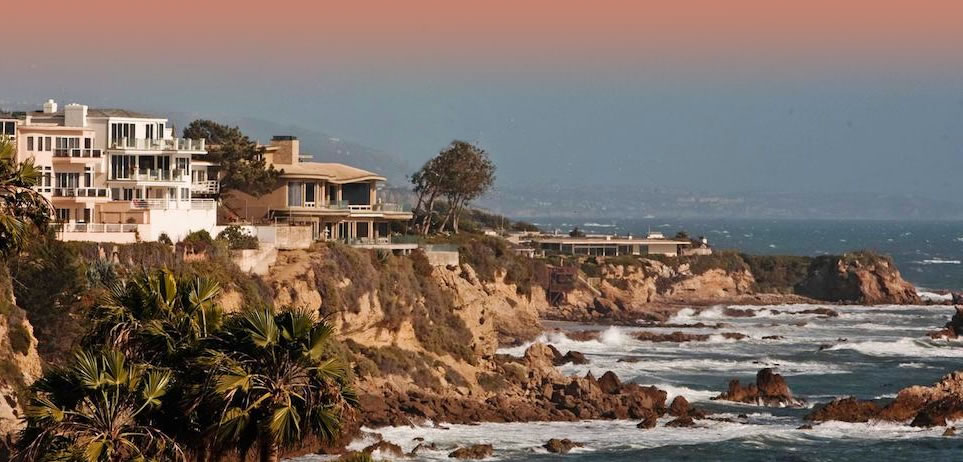 Del Mar
Del Mar, "where the surf meets the turf," is a chic beach town that is home to the Del Mar Racetrack and San Diego County Fair. Located north of La Jolla and adjacent to Torrey Pines State Beach, this quaint village features boutique shopping and many of the Country's finest restaurants. Residents love the architecturally inspired housing as well s the fresh air and spectacular views afforded by proximity to the ocean. Families are attracted to Del Mar because of the high ranking public schools, great beaches, summer concerts "by the sea," and walks on Dog Beach. Del Mar draws successful, accomplished people; in a population 5,000, at least half are college graduates.
Solana Beach
Solana ("Sunny") Beach is located north of Del Mar and south of the San Elijo Lagoon and Ecological Reserve. In addition to pristine beaches, Solana Beach offers Cedros Avenue, a mecca of designer shops, art galleries, artisan workshops, yoga and exercise studios, day spas and casual eating spots. Hundreds of rock and blues acts perform each year at the world-famous, 600-seat Belly Up Tavern. The train stopes in Solana Beach, where travelers can stroll down the coastal rail trail or meander through the authentic Farmer's Market on Sundays. Over 6,000 homes are built on the slopes (many with ocean views) and parents appreciate the superior quality of the local public and private schools.
Rancho Santa Fe
The greater Ranch Santa Fe area, adjacent to the coastal town of Del Mar, Solana Beach and Encinitas, is comprised of 4,000 households within a variety of communities. One is nestled amidst lemon groves. Another caters to seniors and empty nesters. Yet another features Tuscan architecture and suspended bridges. Many are gates. At the core of America's riches town is the Ranch Santa Fe Covenant, a historical community abundant with eucalyptus trees, winding roads and horse trails, community-centered activities and superior schools. The median price of homes here the highest in the country. Six exclusive private country clubs are located here.
Oceanside
The northernmost city in the County, Oceanside is transforming itself from the backyard of Camp Pendleton's Marine Corps base into a vibrant business and tourism center. Persons living here can work either in North San Diego or Southern Orange County with out long commutes. Oceanside has an affordable supply of new housing and condominium developments, including two retirement communities. The Harbor and Marina is a great place to relax and the 2,000 foot pier is one of the longest wooden piers on the West Coast. Finally, the San Luis Rey Mission has stood for nearly 200 years as a symbol of the Spanish Jesuits who founded the region.
Cardiff, Encinitas, Leucadia & Olivenhain
Encinitas is dived into five areas, four of which are beach towns that have retained their charm and simplicity. Bordered by two lagoons and known as the "Flower Capital of the World," Encinitas is one of the world's major supplies of poinsettias. Old Encinitas is beachside, while inland New Encinitas features golf courses, shopping centers and larger tract homes. There is a mix of businesses and a wide variety of housing styles in Encinitas Proper, but they all feature the laid-back lifestyle that you will witness when you walk down the main street of town. Moonlight Beach, with its sand volleyball and firepits, is a classic symbol of the Encinitas way of life. At the South end of Encinitas is Cardiff-By-The-Sea, where the sprawling grounds of the Self-Realization Fellowship are perched above the beaches below where residents walk, surf, and swim daily. Streets are named after British cities and classical composers. People move here because they crave a simpler lifestyle, one in which they can be in touch with Nature and buy groceries in their neighborhood store where they can find locally grown produce. Leucadia, which means Isle of Paradise, is a quiet surfing town, reminiscent of California beach villages of the past. It is located in the north costal part of Encinitas, just south of Carlsbad. People who live in Leucadia have a strong independent character and a lot pride in their community. Inland Olivenhain (German for "olive grove") is a semi-rural and country living at its best, offering estate homes on large lots, ideal for gardening, peaceful reflection, and horse-keeping, yet still close to shopping and restaurants. There is a very active 4-H Club.
Carlsbad
Known as "the village by the sea" picturesque Carlsbad has a historic downtown district overlooking the ocean. As the town stretches east towards Palomar Airport, golfing manufactures corporate offices and biotech parks mesh with the Legoland theme park. Further south, the La Costa Resort and Spa and the Four Seasons Aviara Resort offer world-class amenities. Within this costal and inland community, you'll find families living in upscale and upwardly mobile neighborhoods. There are also a slow of gold courses. Founded in mid-18880s, the town got its name from spring wasters that tasted identical to spa water in Karlsbad, Bohemia.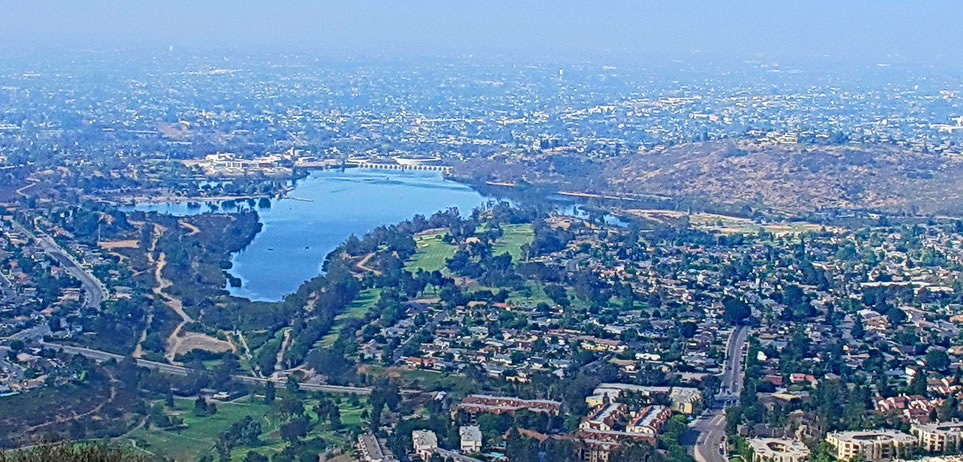 Poway
Poway is known for its school and horse trails. Within this well planned residential community, you'll find everything from townhomes to rural estates. Many professional athletes live here. Situated east of Interstate 15, the community is set into the foothills and projects a rural ambience. Since it blends retail centers, business parks and the pastoral experience so well Poway is a recreational haven for country life.
Rancho Bernardo
Rancho Bernardo is a master planned mature community known for golf carts and golf courses. It features separate sections for families, executives and retirees. It is also a center for electronics enterprises.
Escondido
Escondido ("Hidden Valley") has historic charm going back 115 years. Its Grape Day parade is a centennial old tradition. Just 60 year ago the community had 5,000 persons – when travel from Downtown would take 2 hours on a two-lane road. Now, Interstate 15 can get you there in 30 minutes. Lake Hodges to the west is a large reservoir with popular bike and hiking trails. There is a unique mix of agriculture, industrial and high-tech firms, recreational centers and parks and residential areas here. The California Center for the Arts is a shining cultural icon for art, music, and theatre. The 600 acre Welk Resort and Champagne Village, once home to Lawrence Welk, contains upscale timeshares, golf courses, and a theater that performs live Broadway musicals year round.
PALM SPRINGS AND THE COACHELLA VALLEY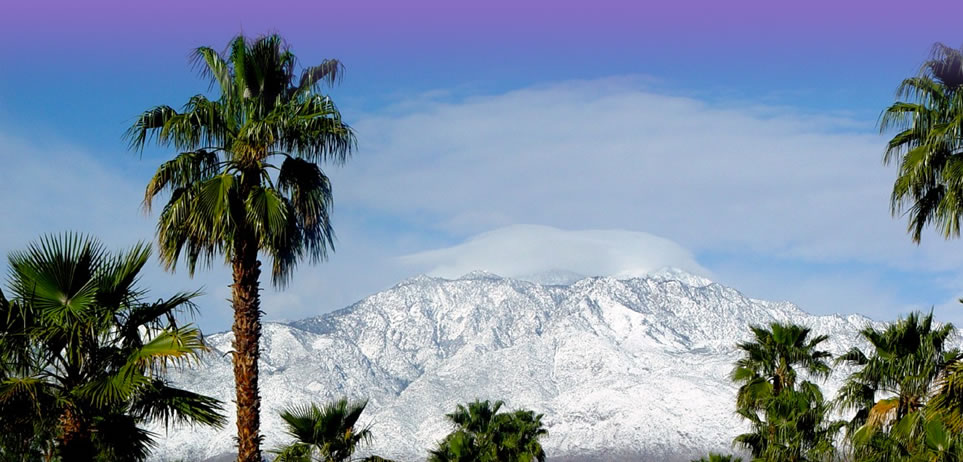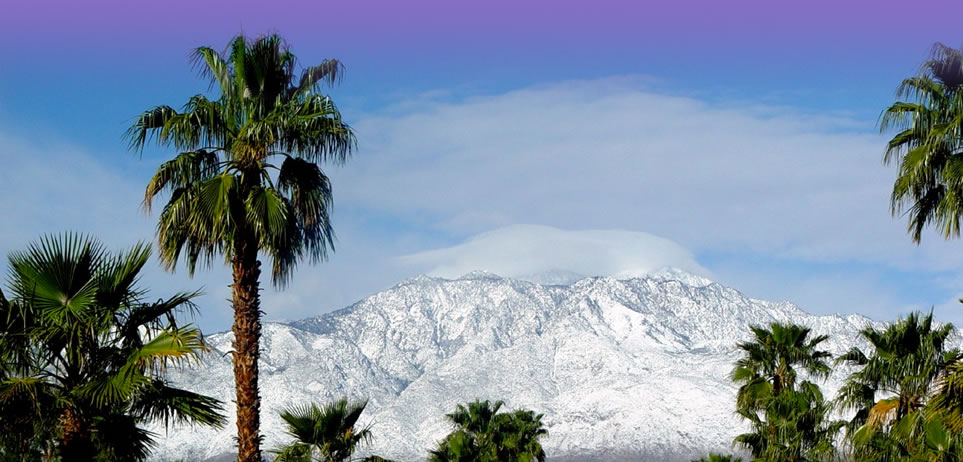 Greater Palm Springs is a place of extraordinary beauty and natural wonder. Whether relocating for family, leisure, education, wellness, or quality of life factors into the decision.
In the greater Palm Springs area, quality is a given. With more than 350 days of sunshine every year; easy access to Los Angeles, San Diego, Orange County, Riverside, and San Bernardino; and excellent transportation services it's easy to see why Greater Palm Springs remains one of the most sought-after lifestyle sanctuaries in California.
One of the America's most popular gold, spa and resort destinations, the region is also propelled by its breathtaking natural environment and word-class cultural sports events, such as the Palm Springs International Film Festival, Kraft Nabisco Championship (LPGA) and Humana Challenge (PGA) golf tournaments, BNP Paribas Open (ATP and WTA) tennis tournament, and the two-weekend music juggernaut known as Coachella (Coachella Valley Music and Arts Festival). One-of-a-kind attractions, such as Palm Spring Aerial Tramway and The Living Desert Zoo & Botanical Garden, the world-class Palm Springs Art Museum, and a spectrum of shopping, dining, and recreation options also distinguishes the area for residents and visitors.
Affordable housing (in comparison to coastal and other metro areas of California) attracts young families, thereby expanding the skilled workforce. Families here average three people per household, with a median household income of more than $50.000. Population grown is expected to top 15 percent over the next several years, with approximately 175,000 households predicted this year.
You'll find an area that places a premium on education, addressing the quality and capacity of the area's workforce. Three primary secondary school districts serve west, central and east valley students, while College of the Desert – part of California Community Colleges — has about 15,000 students enrolled across three campuses and is expanding to accommodate increasing enrollment.
California State University, San Bernardino, Palm Desert offers several bachelor's degree programs and 10 master's degree or credential programs, including degree options for healthcare majors.
Desert Regional Medical Center, Eisenhower Medical Center and JFK Memorial Hospital anchor the first-class healthcare community that includes a selection of medical groups and ancillary wellness, rehabilitation, and fitness centers, as well as therapeutic spas.
From Palm Springs, the region stretches south and east of along Highway 111, the Desert Resort towns – Cathedral City, Rancho Mirage, Palm Desert, Indian Wells, La Quinta, and Indio, along with Desert Hot Springs to the north – teem with resorts, golf courses, and shopping centers. Yucca Valley, Joshua Tree, and other artistic communities lie farther north and northeast. To the south, the wildflowers of Anza-Borrego Desert State Park herald the arrival of spring.
It's no wonder that Hollywood A-lister and millions of weekend warriors make this part of the desert their getaway.
Indian Wells
Located in the heart of Southern California's Desert Resort communities, the City of Indian Wells is recognized worldwide for its tranquil and luxurious resort environment. Then and now, astute planning and city leadership has helped Indian Wells achieve status as one of the premier residential resorts and vacation destinations in the country. Guests and residents alike are continually lured to the many amenities Indian Wells offers including four world-class resorts, Indian Wells Gold Resort and Indian Wells Tennis Garden, a variety of cultural programs, impressive resident benefits and much more. Indeed, idyllic Indian Wells offers a peerless experience that truly elicits a state of overall well-being.
La Quinta
The City of La Quinta is the premier playground for active living; with patio dining boutique shops, resort escapes, world-class golf, top national retailers and the charm of La Quinta Village. La Quinta is known for its pristine surroundings showcasing picture perfect views. The community inspires art and culture, heath, wellness and serenity among its visitors and residents.
La Quinta's history is rich and its story a fascinating tale of success. The historic La Quinta Resort & Club is the largest resort in the Coachella Valley and is complemented by other recently-opened hospitality venues. The city embraces art and culture, offering the La Quinta Arts Festival and a variety of beautiful public art pieces. The busting Highway 111 corridor and enchanting Old Town Village feature the best of shopping, dining, and personal services. La Quinta's growth over the last decade has been truly remarkable.
Palm Desert
A major center of growth in the Palm Springs area, Palm Desert is a popular retreat for "snowbirds" from colder climates (the Eastern and Northern United States, and Canada), who swell its population by an estimated 31,000 each winter. In the past couple of years Palm Desert has seen more residents become "full-timers", mainly from the coasts and urban centers of California, who have come for both affordable and high-valued home prices.
Rancho Mirage
Just 100 miles east of Los Angeles, Rancho Mirage spreads its verdant carpet across the desert floor between the Santa Rosa Mountains to the south and the snow-capped San Jacinto range of the west.
So much to be proud of and yet out little City is comprised of only 25 square miles (with 8 square miles being a "never-to-be-developed" scenic mountain side) and a full-time population of only 17,799. The average household income in Rancho Mirage is $105,666 ranking our City in the top tier of U.S. cities and supporting the lifestyle amenities that make us distinctive.
The City of Rancho Mirage is a low-density, low-rise, high-quality resort community located in the heart of the beautiful Palm Springs Valley. Incorporated in 1973, the highest quality image of the residential neighborhoods was evident from the beginning. The first two country clubs in Rancho Mirage were Thunderbird and Tamarisk. Today, the City hosts nine country clubs.